The Best Carpet Cleaning Adelaide – Rug Cleaning Service
Adelaide Fibredry specialises in all types of residential and commercial carpet cleaning services. Our carpet cleaning professionals have perfected their skills by cleaning the dirtiest and most challenging carpets and rugs both at the office and in your home. Adelaide Fibredry has equipped its carpet cleaner with the best training and the latest carpet cleaning equipment to get the job done professionally and within your set budget.
As a professional carpet cleaning company in Adelaide, we aim to offer the best in class cleaning solutions for our commercial and residential clients. Besides, we consistently use steam carpet cleaning to handle the dirty and stained carpets.
Steam Cleaning Your Carpets & Rugs
Carpet steam cleaning is also called hot water extraction. It uses hot water from steam to clean carpet surfaces. The hot water is sprayed into your carpet under high pressure. This high pressure helps agitate the carpet fibres to remove deeply ingrained dust and dirt. Cleaning solutions applied in steam cleaning act as both a detergent and conditioner.
High powered vacuuming provides a mechanism to suck out the water and dirt from the carpet surface. Drying the carpet takes anywhere between 4 and 6 hours. Steam carpet cleaning is an effective cleaning method recognised by cleaning industry standards. Hot water extraction removes dust and allergens without any harsh chemical treatment. Your carpets look fresher and stay cleaner longer with this cleaning method.
We use only the best premium carpet cleaning equipment available in the market today, our carpet cleaners in Adelaide are provided with the best training and the right knowledge to deliver top quality carpet cleaning services. Adelaide Fibredry specialises in all types of domestic, commercial and industrial carpet cleaning. We utilise a number of different eco-friendly processes and equipment to ensure the best possible results are achieved time after time. In many cases where customers have thought replacement was the only option, Adelaide Fibredry has been able to rejuvenate and restore tired and dirty surfaces.
Oil and grease are cut like "butter", such is the performance of the truck mounted equipment utilised with Adelaide Fibredry's premium high pressure cleaning process. Adelaide Fibredry uses different pressures and temperatures along with a number of rotary floor and hand tools to achieve outstanding results – appropriate for indoors and outdoors!
Cleaning Packages:
|   | Budget | Premium | Ultimate |
| --- | --- | --- | --- |
| Pre-inspection of selected areas | | | |
| Move and replace furniture items |   | | |
| Pre treatment of individual stains |   | | |
| Pre-vacuuming with industrial strength filtration | | | |
| "Hot" citrus scented pre-spray applied |   | | |
| Carpet agitated with a Rotary scrubber | | | |
| Powerful truck mounted steam cleaner |   | | |
| Conditioning and rinsing agents of fibres |   | | |
| Treated with encapsulation polymer products (sustainable cleaning technology) |   |   | |
| Protective plastic tabs placed underneath furniture |   | | |
| Mild scented deodoriser applied | | | |
| Guardian Stain Protection |   |   | |
| 500 ml "Fibre Spot" stain remover (value $23.00) |   |   | |
| Final grooming of carpet fibres | | | |
| Speed Drying of carpets with air movers |   | | |
| Compliance beyond Australian Standards |   | | |
| Prices based on standard room size (13m2) |   |   |   |
| --- | --- | --- | --- |
|   | Budget | Premium | Ultimate |
| 2 Rooms | From $99 | From $110 | From $143 |
| 3 Rooms | From $115.50 | From $148.50 | From $214.50 |
| 4 Rooms | From $154 | From $198.50 | From $286 |
Stay Clean System
We're all about sustainable cleaning and continually strive to provide you with the latest cleaning technology available in metropolitan Adelaide. Our unique low moisture carpet and upholstery cleaning system has revolutionized the industry by reducing water and electricity usage with no toxic water disposed of in our drainage system. Your carpets will be ready to walk on immediately and fully dry in no time at all!
Our low moisture system is adequate for all fibre types and, unlike many other carpet cleaning contractors, you are not left with any oily, sticky residues, but rather a crystallized encapsulating polymer, that is easily captured during general vacuuming. This leaves your carpets looking brighter and feeling softer much longer.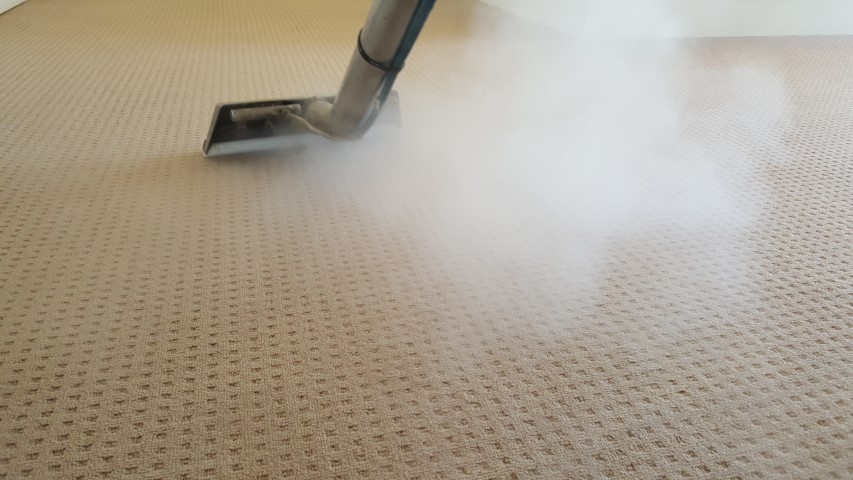 Accredited Guardian Carpet Protection Agents
Adelaide Fibredry Technicians are trained applicators of this carpet protection product and recommend its use. Guardian Carpet Protector is the preferred protection product applied to furniture distributed by many of Australia's top furniture manufacturers.
It delivers protection by forming a molecular shield around each carpet / upholstery fibre. The shield lowers the surface energy of the fibres causing them to repel liquid spills and dust and dirt. Carpets and Upholstery will look newer and stay cleaner longer making stains easier to remove. The application of this product helps prevent dirt and stains from being ground into or absorbed by the fibres.
Our Amazing Prochem Machine. Don't compromise – we use Prochem's Finest Carpet Cleaning Truckmount, – the Everest 650 HP.
This remarkable truck mount carpet cleaner machine has been engineered to satisfy the needs of even the most discerning customer and allows our technicians to achieve exceptional results time after time in all types of situations. One of the best pieces of steam carpet cleaning equipment on the commercial market. We do not settle for less than the best! Enjoy a FREE BOTTLE of Fibre Spot stain removal with every application (valued at $23.00)
Adelaide Fibredry Assurance
Some of the things you can be assured of while employing our carpet cleaning services include:
You will be provided with a free bottle of spot stain removal solution costing $23.00 when you choose either the premium or ultimate cleaning process.
Our carpet cleaners will be polite and professional while communicating with you.
We will ensure the service we provide is competitively priced, not cheap but value for money.
Our carpet cleaners will ensure the carpet is dried thoroughly and ready to use when the cleaning is complete.
Affordable Carpet Cleaning Service in Adelaide, SA
Do you need same day carpet cleaning for your carpet or rug? If there is an emergency to get your carpet or rug cleaned for a party you have arranged at home tonight. Your urgent need will be our concern. Our carpet cleaning professional would be at your home/office on short notice.
Please give us a call on 0411 557 501, or email us at afibrdry@iprimus.com.au for all emergency carpet cleaning needs in Adelaide. For getting in touch with us on the Eyre Peninsula you can call us on 0407 531 262 or email us at info@eyrefibredry.com.au to get immediate help. Besides, you can fill out our contact form on our website to get all your carpet cleaning needs addressed immediately.
Servicing Areas in Adelaide, SA
Get a Free Quote
Call our friendly team on 0411 557 501
Prefer to email us?
Send us a message and we will get back to you.