Adelaide Fibredry is your best upholstery cleaning service provider in Adelaide, Australia. You can trust us to give your carpets, mattresses, upholstery & leather furnishings a professional clean at very competitive rates. We will come to your home or office fully equipped with the right equipment and personnel gear. We have fully equipped our cleaners with the right cleaning equipment including portable carpet extractors, power wands, rotary extractors, spotting machines, truck-powered vacuums, sweepers, hoses, sprayers, dryers and air movers needed for a same day delivery.
Emergency Carpet Cleaning in Adelaide, Tea Tree Gully, SA
As a professional carpet cleaning company, our aim is to offer the best in class cleaning solutions to our commercial and residential clients. Adelaide Fibredry employs the latest cleaning methods to give your carpet cleaned to look like new.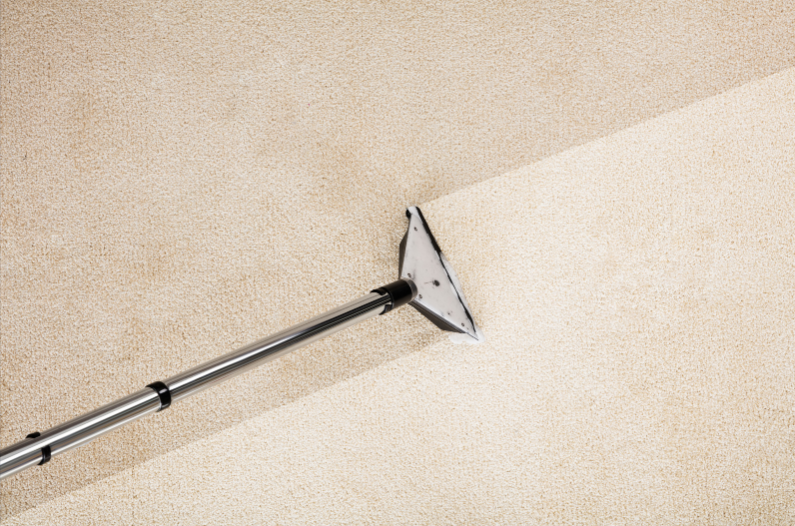 Difference between Rugs & Carpets
Rugs & Carpets are used interchangeably, but there is a subtle difference you need to know. A rug and carpet is used as decorative textile made of thick materials for centuries. Both are intended for covering floors. A rug is used often used as a partial floor covering. However, a carpet is used to cover a floor from wall to wall. Besides, a handmade carpet or rug is used as a work of art used to embellish interiors with exceptional beauty and luxury.
Advantages of Employing Adelaide Fibredry for Carpet Cleaning
The advantages of employing the services of Adelaide Fibredry for all your carpet cleaning needs are:
It helps provide a clean & consistent carpet wash.
It reduces stains & spots that distort a carpet's look and texture.
It helps reduce the wear in tear of carpets, especially where there is high footfall.
It helps control the spread of germs, moulds, and toxins by employing the latest carpet cleaning detergents & conditioners.
It helps restore the natural texture of the carpet fabric.
It helps meet your every carpet including timelines and budget.
Upholstery Cleaning in Adelaide, Tea Tree Gully, SA
Upholstery refers to all the materials like fabric, padding, webbing, and springs that make up the soft coverings of chairs, sofas and other furniture.
Difference between Sofa, Couch & Lounge
A sofa and couch are used interchangeably; however, there are a few differences you need to know. A couch is derived from the French word "couche" used to describe a piece of furniture without arms. It is used for relaxing & lying down. But, a sofa is a long, upholstered seat with arms and a backrest.
Some sofas are designed to be converted into a bed also. A lounge is a very large room where people can sit and relax. They are comfortable waiting areas in public places. Lounges can be seen mostly in the hospitality, entertainment & aviation sector.
Steps Taken to Clean Upholstery Furniture
Here Are 5 Ways Adelaide Fibredry employs for Upholstery Cleaning
Steam Heat Extraction
Steam heat extraction utilizes high temperature steam extraction heat technology. This removes dirt, dust and other particles from upholstery surfaces. It also removes excess moisture ensuring that your upholstery is wet free. Besides, it reduces fabric shrinkage significantly.
Carbonation cleaning
Carbonation cleaning uses a small amount of carbonating cleaning effect which creates an effervescent effect on the upholstery surface. Effervescence creates carbonating bubbles that penetrate deep into the underlying fibre thus effectively removing grime and dirt. The carbonating bubbles lift dirt from the underlying fabric to the surface so that it can be easily wiped away.
Chemical cleaning
Chemical cleaning is performed on all fabrics that are chemical safe. A unique dry shampoo applied to the upholstery surface removes dirt and embedded particles which come up to the fabric surface so that they can be easily wiped away. Besides, this method requires minimal drying time.
Foam cleaning
Here a foam solution is applied by hand to the upholstery surface. It works effectively to remove stains when left on the stained surface for a short period of time. Subsequently, the surface has to be cleaned with a vacuum cleaner to get a clean and fresh upholstery surface.
Dry cleaning
This method is similar to foam cleaning without using water. A chemical cleaning powder is sprinkled on the stained surface. After which, the powder has to be vacuumed up to get a clean upholstery surface. This method is ideal for wood materials and there is no down time required for drying.
Mattress Cleaning in Adelaide, Tea Tree Gully, SA
A mattress is a fabric case filled with resilient materials like cotton, foam, rubber or in an arrangement of coiled springs that can be used as a bed. Here are the surprising benefits of sleeping on a firm mattress. Investing in a quality mattress is a good investment.
Mattresses accumulate a lot of dust mites, dead skin and a whole lot more. Regularly cleaning your mattress helps extend the lifespan of your bed and keeps you safe from allergies. Adelaide Fibredry has the expertise and experience to help with regular mattress cleaning. Cleaning requires time, patience and the right tools to give your mattress the much needed refurbishment it needs. It is equally important that you clean your mattress on a regular basis.
Here are the benefits of using mattresses at home.
Supports Your Spine & Helps Eliminate Pain – Your spine gets the most comfort while sleeping on a firm mattress. It supports the natural curves of your spine to help relieve back pain.
Less Motion Transfer – A firm mattress provides the right support by reducing toss and turn while speaking. This reduced motion, helps you get a restful sleep.
Uninterrupted Sleep – You get to enjoy 8 hours of uninterrupted sleep. Sleep helps the body rejuvenate and repair itself while reactivating the body's hormones. This is critical to maintaining good health.
Uniform Weight Distribution – Your body weight is equally distributed while sleeping on a mattress, which helps align your muscles and joints. You will rise up with vigour and vitality the next day.
Types of Mattresses You Need To Know
Here are the six most common mattresses available in the market you need to be aware of
Inner Spring Mattress
This type of mattress uses an internal steel spring system. The springs define the size and comfort of the mattress. The inner spring forms the core of the mattress. The mattress is completed by padding material made of fibre, latex foam or foam and covered by upholstery. The inner springs can be connected or arranged individually. The connected springs act as one single unit to provide better support and a bouncier feel.
Memory Foam Mattress
Memory foam mattresses have been in use since the 1970's. It was invented by NASA to provide better cushioning and crash protection for its pilots. The specialty of foam mattresses is that they firmly contour when you lie on them, but quickly regain their shape when you are off the bed. Memory foam mattresses offer good support to the spine and the rest of the body, which helps you to relax well.
Latex Mattress
Natural latex mattresses are made of latex an extract from natural rubber. Latex is a natural product is combined with other natural products as filling while creating these types of mattresses. A latex mattress is a great option for people suffering from lower back pains.
Adjustable Air Mattress
Adjustable air mattresses are your best choice if you have only comfort in your mind. These mattresses come with air chambers that can be inflated or deflated as per the user's needs and sleeping position. The air chambers are covered with many foam layers and pillow tops to give the additional support your back and spine need.
Waterbed Mattress
As the name implies water bed mattress is made of vinyl and can be filled with water. Some waterbeds come with a foam bolster covered with fabric for extra comfort. Water beds can be used both indoors and outdoors. They offer great therapeutic comfort as the bed assumes the shape of your body. On the downside, they need fixes when there are water leaks if the vinyl used is of poor quality.
Hybrid Mattress
Hybrid mattresses have become a popular choice recently. They combine the features of many mattress technologies to provide maximum comfort. A hybrid mattress can combine the inner coil system of spring board mattresses, combined with layers of latex, memory foam as topping. Most hybrids are custom made, so you can choose the number of spring coils you will need or the type of topping you like in your mattress.
Mattresses accumulate a lot of dust mites, dead skin and a whole lot more. Regularly cleaning your mattress helps extend the lifespan of your bed and keeps you safe from allergies. Adelaide Fibredry has the expertise and experience to help with regular mattress cleaning. Cleaning requires time, patience and the right tools to give your mattress the much needed refurbishment it needs. It is equally important that you clean your mattress on a regular basis.
Leather Cleaning in Adelaide, Tea Tree Gully, SA
Leather is one of the most durable, low-maintenance surfaces you can have as part of your living spaces. It is a great material for furniture as it is easy to care for and adds the much needed luxurious styling your living space needs. But not all leather furniture is created equal. Good quality leather is tough, good to look and durable. Real leather always smells like leather. On the other hand, poor quality leather smells like chemicals or plastic. It is not tough and tears up when subjected to some stress.
Types of Leather Upholstery
Leather is broadly classified into two types protected and unprotected leather.
Unprotected Leather – This leather is made of unfinished leather. It has a soft, luxurious feel. Unprotected leather is dyed with aniline dye with no surface pigment added for colour. It has little or no protective coating which explains why it is perhaps not dirt resistant.
Protected Leather – Most leather furniture is made with protected or finished leather. Protected leather is durable, stain-resistance and uniform in appearance than pure aniline unprotected leather. It is durable due to a protective pigment coating that is rendered to it.
Taking Care of Your Leather Upholstery
Leather always needs that special treatment for it to last for years. Using homemade quick fix solutions like mayonnaise or vinegar is a strictly out of the question. You will need the right cleaning materials to keep your leather upholstery durable and long lasting. Here are a few cleaning materials one would need to perform professional leather upholstery cleaning.
A vacuum cleaner with a brush attachment.
Distilled water.
Mild, neutral-pH no detergent liquid soap, or leather cleaner designed for furniture upholstery.
Soft white microfiber cloths.
Tarp or drop cloth.
Commercial leather conditioner.
Steps Taken To Clean Leather Upholstery
The steps you can take while cleaning protected leathers are as follows.
It's always prudent to start by cleaning spots that are inconspicuous and cannot be easily seen.
Start by removing dirt by vacuuming the furniture using a brush attachment.
Next, add some mild non detergent soap to distilled water to create a cleaning solution.
Moisten the microfibre cloth with the cleaning solution.
Test an inconspicuous spot with the moistened microfibre cloth to ensure there is no discoloration when the leather is treated with the cleaning solution.
Thoroughly wipe the furniture with the cleaning solution, working from the top to bottom.
Dampen another cloth with distilled water and wipe the furniture clean of dirt and cleaning solution.
Dry clean the leather surface with a clean towel.
If you want your leather upholstery to be soft and supple, you can apply a commercial leather conditioner. This will help the leather to maintain its natural oils, besides a conditioner prevents leather from drying and cracking easily.
Stain Removal in Adelaide, Tea Tree Gully, SA
Stains are discoloration that is clearly visible on the surface where it is found. Staining makes materials appear used, degraded and unclean. Staining substances when spilled over a surface get trapped in the fibers, pores, indentations of the surface causing discoloration.
Various laundry techniques are used to remove or reduce existing stains.
The best way to remove stains is to deal with them as soon as possible.
Lesser the time a stain remains on a surface, the easier it is to remove.
Pre treating it with a stain remover is an easy work around to remove pesky stains.
Launder the fabric according to the fabric care instructions provided by the manufacturer to get rid of stains much faster.
Affordable Carpet, Mattress Cleaning & Stain Removal Service in Adelaide, Tea Tree Gully, SA
Adelaide Fibredry has equipped its cleaners with the best training and the latest cleaning equipment to service the dirtiest surfaces. Our cleaners will be professional & polite in their communication with you. We will be at your service, on short notice, to give your hard surfaces the attention it needs.
Are you in need of urgent stain removal, carpet, mattress & leather cleaning services? Please, give us a call on 0411 557 501 or email us at afibrdry@iprimus.com.au if you are in Adelaide. For getting in touch with us in Eyre you can call us on 0407 531 262 or email us at info@eyrefibredry.com.au to get immediate assistance. Besides, you can fill out our contact form on our website to get your entire upholstery, mattress, leather cleaning service needs to be addressed immediately. We will try our best to offer same day restoration services at a competitive price that matches your budget.