Adelaide Fibredry is the best bet to seal & polish your vinyl floors in Adelaide, SA. Vinyl floors consist of several layers of materials like polyvinyl chloride (PVC) sandwiched together, making them durable, stylish and versatile. They are used in modern living spaces, and are suitable for flooring your bathroom, kitchen, and living rooms.
Vinyl floors are available in two forms namely:
Vinyl Floors – Are designed to imitate natural floors like hard wood or ceramic tiles. Their modular form makes them easy to install like traditional ceramic or porcelain tiles.
Vinyl Rolls – Are fibreglass cushioned, and available in large continuous sheets. These flexible sheets can form timeless contemporary designs at affordable rates.
Steps Taken For Sealing & Polishing Vinyl Floors by Adelaide Fibredry, SA
Polishing Vinyl Floors
Polishing Vinyl floors would require baking soda, apple cider vinegar, mineral oil, WD-40 lubricant, clean water, microfibre cloth, soft bristled brush and dishwashing soap. Polishing your vinyl floors is a seven step process these are:
Choosing the Right Polishing Solution – A gentle cleaning solution with a ph value between 5 and 6 is apt.
Removing the Old Finish – If wax or a commercial finish is applied previously, it is advisable to strip it out before polishing the floors.
Cleaning the Vinyl Floors – Cover up the scratches using a multipurpose spray lubricant (like Pidilite WD-40). It makes scratches on your vinyl floor less visible after rubbing with this lubricant.
Preparing the Polishing Solution – We will help you choose the correct polishing solution (like HG Nourishing Gloss Cleaner) for your vinyl floor.
Buffing the Vinyl Floor – Buffing is spraying the floor with a polishing solution and buffing the floor with a rotary floor machine.
Shining & Polishing the Vinyl Floor – Baking powder solution is an excellent floor cleaner, deodorizer, and sanitizer. It helps your vinyl floor strip it of dirt and grime making it clean & sanitized.
Finishing Up With Household Alcohol – Applying alcohol cuts through the grime and lifts stubborn stains, leaving your floors shining and radiant.
Sealing Vinyl Floors
Vinyl Floors are designed to simply fit together with an adhesive. However sealed vinyl floors last longer. Here is the 4 step process for sealing vinyl floors:
Clean the Vinyl Floor to Prepare for Sealing
It is vital that the floor is completely clean and free from dust and dirt to start the sealing process. This task is as simple as sweeping the floor with a soft bristly broom, cleaning with microfibre cloth and using a vacuum cleaner for the seams.
Remove existing polish or wax from the surface
You need to remove any wax or polish remaining on the vinyl floor surface. A vinyl floor stripper is the ideal solution to get this part of the process done effectively.
Applying the Sealant
Apply the vinyl sealer evenly over the surface floor. This step has to be slow, careful and methodical. The sealed floor is left to dry for 10 hours, or as recommended in the instructions given in the sealant product manual that you are using.
Clean Thoroughly & Reapply a Second Coat
When the sealant is dry, you can wipe the floor again with microfibre cloth. Reapplying a second coat is advisable to ensure the sealing is complete. You might need to reapply 3-4 times if needed.
Sealing and Polishing Vinyl Floors by Adelaide Fibredry
Over time these types of floors lose their sheen for a number of reasons: in both residential and commercial situations. Without proper maintenance of your floor, a wax build-up can appear leaving an unsightly yellow discolouration. Coupled with deep scratches and abrasions from constant traffic your floor can look unappealing to visitors and customers.
Adelaide Fibredry are specialists in removing old sealers, neutralizing your floor and restoring it to a sparkling shine. We use only the top quality sealers available in the market today. The high gloss finish Adelaide Fibredry are able to achieve not only enhances the appearance of your floor but assists with repelling soil, scratches and abrasions, making general maintenance an absolute breeze!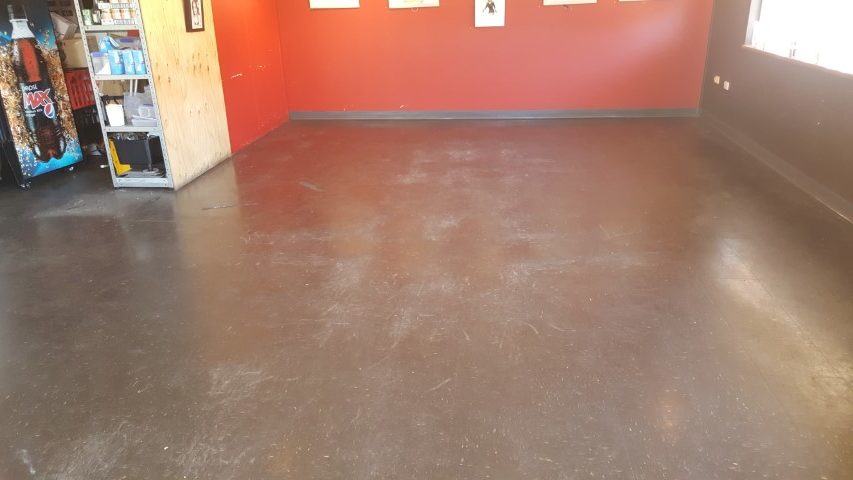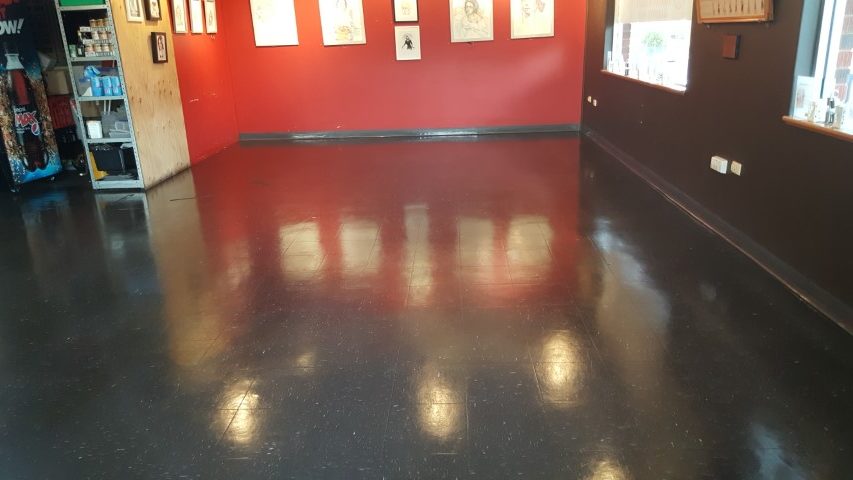 What is included in this process?
| | |
| --- | --- |
| Vinyl floor is stripped to ensure no old sealer is left. | |
| Surface is thoroughly cleaned with a neutral agent to ensure it is free from dust and any old sealer residue. | |
| New sealer is then applied and allowed to dry. | |
| Floor is buffed to a high gloss finish where required. | |
Professional Sealing & Polishing Vinyl Floors Service in Adelaide
Adelaide Fibredry has equipped its vinyl floor cleaners/sealers with the best training and the latest cleaning equipment to service the most soiled and dirty vinyl floors. Our cleaners/sealers are trained to be professional & polite in their communication with you. They will be at your service, on short notice, to give your vinyl floors the attention it needs.
Are you in need of quality vinyl floor services? Please give us a call on 0411 557 501 or email us at afibrdry@iprimus.com.au if you are in Adelaide, SA. For getting in touch with us on the Eyre Peninsula, SA you can call on 0407 531 262 or email us at info@eyrefibredry.com.au to get immediate assistance. Besides, you can fill out our contact form on our website to get your entire vinyl floor sealing & polishing needs addressed immediately.
Get a Free Quote
Call our friendly team on 0411 557 501
Prefer to email us?
Send us a message and we will get back to you.