Adelaide Fibredry is the company best suited for all upholstery cleaning needs in Adelaide, SA. Besides, Adelaide Fibredry's service is for all residential & commercial upholstery, sofa & leather surface cleaning needs.
We specialize in the restoration of both leather & upholstery fabric including:
Sofa Cleaning
Leather Couch Cleaning
Lounge Cleaning
Upholstery Cleaning
Leather Cleaning
Upholstery Fabric Cleaning
Leather Lounge Cleaning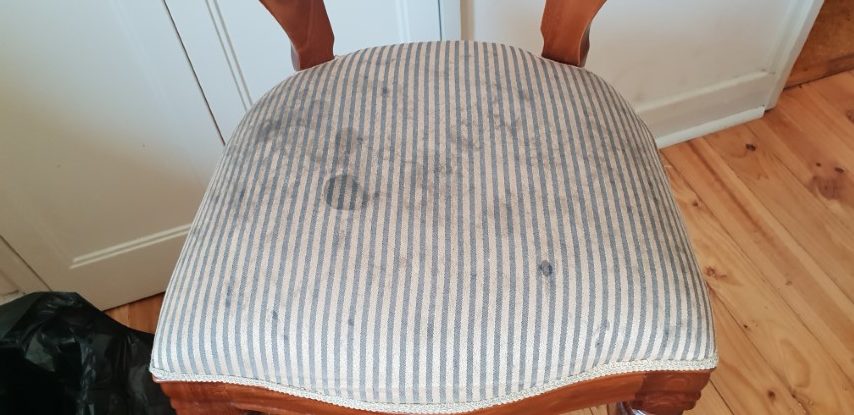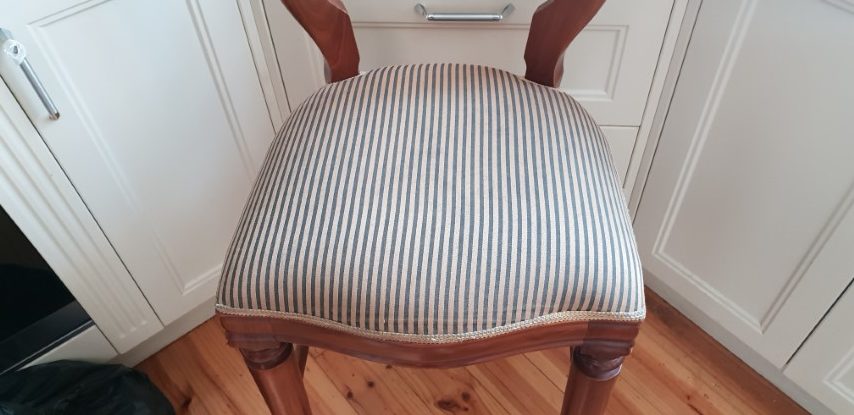 Sofa, Couch & Lounge Cleaning By Adelaide, Fibredry
Difference between Sofa, Couch & Lounge
A sofa and couch are used interchangeably; however there are a few differences you need to know. A couch is derived from the French word "couche" used to describe as a piece of furniture without arms. It is used for relaxing & lying down. But, a sofa is a long, upholstered seat with arms and a back rest. Some sofas are designed to be converted into a bed.
A lounge is a very large room where people can sit and relax. They are comfortable waiting areas in public places. Lounges can be seen mostly in the hospitality, entertainment & aviation sector.
Modern Cleaning Methods for Your Sofa & Couch
Adelaide Fibredry employs the latest cleaning methods to give your sofa, couche or leather lounge a clean and shining finish. Some of the methods Adelaide Fibredry uses are:
Steam Cleaning
Steam cleaning also called hot water extraction uses hot water from steam to clean sofa surfaces. The hot water is sprayed into your sofa/couch under high pressure. This high pressure helps agitate the sofa fibres to remove deeply ingrained dust and dirt. Vacuum is used as a suction mechanism to suck out the water and dirt from the sofa surface.
Deep Cleaning
Deep cleaning is similar to steam cleaning. The only difference being the use of cleaning products before applying steaming and vacuuming to give your sofa a professional clean. Cleaning solutions are applied at least two or three times until all dirt is removed from the sofa.
Bonnet Cleaning
Bonnet cleaning uses a specialized motorized machine with an absorbent pad as part of the cleaning process. A cleaning solution is uniformly applied to the sofa. The absorbent pad soaks up the moisture and dirt from the sofas surface. This cleaning method is commonly used in spaces like hotels and commercial establishments.
Dry Cleaning
Dry cleaning employs a special compound or powder in the cleaning process. The cleaning powder is bio degradable and acts like a micro sponge to absorb dirt. This powder is applied to your sofa with the help of counter rotating brushes, which is then vacuumed to remove the powder and dust.
Foam Cleaning
Foam cleaning is the latest sofa cleaning technique and is also called encapsulation. Specialty foam applied to a sofa surface creates bubbles and expands on the sofa. This foam when left to dry crystallizes into powder encapsulating the dirt also. A vacuum clean removes these foam crystals containing the dirt particles which were in the sofa.
Upholstery Cleaning by Adelaide, Fibredry
We know what works and why when it comes to upholstery restoration. We are the professionals who know how to get your leather and fabric furniture looking like new. We specialise in Lounge Suites, Car Interiors, Cinema Chairs, Dining Chairs, Office Chairs, Mattresses, Caravans, Boats Leather furniture, and more
With soft furnishings, the wrong solution or equipment can very quickly destroy your valuable belongings. If you've spent time and money searching for premium quality soft furnishings then don't do your furniture an injustice by engaging low budget technicians to clean them. Adelaide Fibredry are specialists in the restoration and maintenance of your upholstery and leather furniture to keep it looking like the day you bought it.
We use a specially attached upholstery tool to remove all the unwanted soils and contaminants from your furniture and return it back to our high powered truck-mounted unit outside for disposal. Regular professional cleaning will ensure it stays in premium condition through the years to come. Adelaide Fibredry cleans to the recognised AS/NZ standards and are able to achieve better results than many others in the industry. "Satisfaction Guaranteed"
Fabric Protection
We offer the latest products that we use on a wide range of fabrics. Many fabrics are sensitive to the cleaning process and Adelaide Fibredry recommends our clients check with their manufacturer if they are unsure or look for the cleaning advice tag which is usually sewn into the chair under a cushion.
This should give you instructions on what cleaning method is preferred. We can guarantee you will "Get the right clean right now!" With soft furnishings, the wrong solution or equipment can very quickly destroy your valuable belongings.
You can check out the following link to know more about our services.
https://www.facebook.com/watch/?v=476899596429163
Leather Upholstery Cleaning by Adelaide, Fibredry
Leather is one of the most durable, low-maintenance surfaces you can have as part of your living spaces. It is a great material for furniture as it is easy to maintain and adds the much needed luxurious styling your living space needs.
Types of Leather Upholstery
Leather is broadly classified into two types protected and unprotected leather.
Unprotected Leather – This leather is made of unfinished leather. It has a soft, luxurious feel. Unprotected leather is dyed with aniline dye with no surface pigment added for colour. It has little or no protective coating which explains why it is perhaps not dirt resistant.
Protected Leather – Most leather furniture is made with protected or finished leather. Protected leather is durable, stain-resistance and uniform in appearance than pure aniline unprotected leather. It is durable due to a protective pigment coating that is rendered to it.
Taking Care of Your Leather Upholstery
Leather always needs that special treatment for it to last for years. Here are a few cleaning materials we use for professional leather upholstery restoration.
Vacuum cleaner with brush attachment.
Distilled water.
Mild, neutral-pH no detergent liquid soap, or leather cleaner designed for furniture upholstery.
Soft white microfiber cloths.
Tarp or drop cloth.
Commercial leather conditioner.
Steps Taken To Clean Leather Upholstery
The steps you can take while cleaning protected leathers are as follows. It's always prudent to start by cleaning spots that are inconspicuous and cannot be easily seen.
Start by removing dirt by vacuuming the furniture using a brush attachment.
Next add some mild non detergent soap to distilled water to create a cleaning solution.
Moisten the microfibre cloth with the cleaning solution.
Test an inconspicuous spot with the moistened microfibre cloth to ensure there is no discoloration when the leather is treated with the cleaning solution.
Thoroughly wipe the furniture with the cleaning solution, working from the top to bottom.
Dampen another cloth with distilled water and wipe the furniture clean of dirt and cleaning solution.
Dry clean the leather surface with a clean towel.
If you want your leather upholstery to be soft and supple, you can apply a commercial leather conditioner. This will help the leather to maintain its natural oils, besides a conditioner prevents leather from drying and cracking easily.
Upholstery, Lounge, Leather & Couch Cleaning Services by Adelaide Fibredry
Adelaide Fibredry has equipped its upholstery cleaners with the necessary training and the latest cleaning equipment to service the dirtiest surfaces. Our cleaners will be professional & polite in their communication with you. We will be at your service, on short notice, to give your surfaces in upholstery and leather the cleaning it urgently needs.
Are you looking to get your home or office cleaned in time for an important event? Please give us a call on 0411 557 501, and email us at afibrdry@iprimus.com.au if you are in Adelaide, SA. For getting in touch with us on the Eyre Peninsula, SA you can call on 0407 531 262 or email us at info@eyrefibredry.com.au to get immediate assistance. Besides, you can fill out our contact form on our website to get your entire upholstery & leather cleaning needs addressed immediately.
Servicing Areas in Adelaide, SA
Get a Free Quote
Call our friendly team on 0411 557 501
Prefer to email us?
Send us a message and we will get back to you.