Adelaide Fibredry is your best upholstery cleaning service provider in Adelaide, Australia. You can trust us to give your carpets, mattresses, upholstery & leather furnishings a professional clean at very competitive rates. We will come to your home or office fully equipped with the right equipment and personnel gear. We have fully equipped our cleaners with the right cleaning equipment including portable carpet extractors, power wands, rotary extractors, spotting machines, truck-powered vacuums, sweepers, hoses, sprayers, dryers and air movers needed for a same day delivery.
Emergency Carpet Cleaning in Adelaide, St Peters, SA
As a professional carpet cleaning company, our aim is to offer the best in class cleaning solutions to our commercial and residential clients. Adelaide Fibredry employs the latest cleaning methods to give your carpet cleaned to look like new.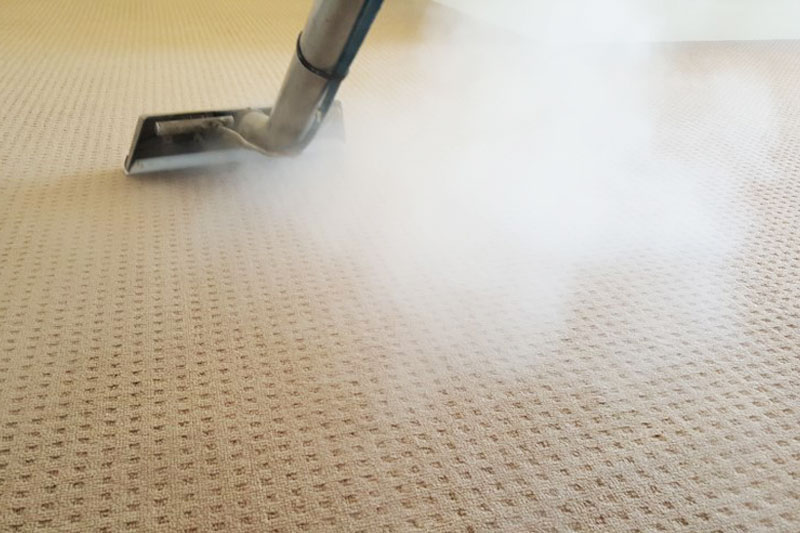 Difference between Rugs & Carpets
Rugs & Carpets are used interchangeably, but there is a subtle difference you need to know. A rug and carpet is used as decorative textile made of thick materials for centuries. Both are intended for covering floors. A rug is used often used as a partial floor covering. However, a carpet is used to cover a floor from wall to wall. Besides, a handmade carpet or rug is used as a work of art used to embellish interiors with exceptional beauty and luxury.
Type of Carpet Cleaning Techniques We Employ
Some of the methods we employ for carpet cleaning are as below:
Steam Carpet Cleaning
Steam carpet cleaning also called hot water extraction uses hot water from steam to clean carpet surfaces. The hot water is sprayed into you your carpet under high pressure. This high pressure helps agitate the carpet fibers to remove deeply ingrained dust and dirt. A vacuum is used as a suction mechanism to suck out the water and dirt from the carpet surface. Drying the carpet takes anywhere between 4-6 hours.
Deep Carpet Cleaning
Deep carpet cleaning is similar to steam cleaning. The only difference is the use of cleaning products before applying steaming and vacuuming to give your carpet a professional clean. Cleaning solutions are applied at least two or three times until all dirt is removed from the carpet. This technique is used for soiled and soggy carpets which have been subject to heavy foot falls or have not been cleaned for a long time. It might take some time to dry before it is ready to use in your living spaces.
Bonnet Carpet Cleaning
Bonnet carpet cleaning uses a specialized motorized machine with an absorbent pad as part of the cleaning process.
A cleaning solution is uniformly applied to the carpet. The absorbent pad soaks up the moisture and dirt from the carpet's surface. This cleaning method is commonly used in spaces like hotels and commercial establishments. Commercial grade carpets have a dense, non-fluffy pile that can be cleaned very well with bonnet cleaning.
Carpet Shampooing
Carpet shampooing is one of the oldest techniques which is economical and effective. A carpet shampoo is applied with the help of rotating brushes. It is left to dry for some time. As the shampoo dries it binds with the dirt inside the carpet and pulls it away from the carpet fabric. Special vacuum equipment is used to extract the shampoo and dirt from the carpet surface. Vacuuming leaves the carpet surface free from dust, grime and dirt.
Dry Carpet Cleaning
Dry carpet cleaning employs a special compound or powder in the cleaning process. The cleaning powder is bio degradable and acts like a micro sponge to absorb dirt. This powder is applied to your carpet with the help of counter rotating brushes, which are then vacuumed to remove the powder and dust.
Foam Cleaning
Foam cleaning is the latest carpet cleaning technique also called encapsulation. Specialty foam applied to a carpet surface creates bubbles and expands on the carpet. This foam when left to dry crystallizes into powder encapsulating the dirt also. A vacuum clean removes these foam crystals containing the dirt particles which were in the carpet. This method is effective for commercial establishments since it uses very little water and does not leave chemicals behind.
Advantages of Employing Adelaide Fibredry for Carpet Cleaning
The advantages of employing the services of Adelaide Fibredry for all your carpet cleaning needs are:
It helps provide a clean & consistent carpet wash.
It reduces stains & spots that distort a carpet's look and texture.
It helps reduce the wear in tear of carpets, especially where there is high footfall.
It helps control the spread of germs, moulds, and toxins by employing the latest carpet cleaning detergents & conditioners.
It helps restore the natural texture of the carpet fabric.
It helps meet your every carpet including timelines and budget.
Professional Upholstery Cleaning in Adelaide, St Peters, SA
Upholstery refers to all the materials like fabric, padding, webbing, and springs that make up the soft coverings of chairs, sofas and other furniture. Here are some of the upholstery cleaning solutions Adelaide Fibredry uses to help clean up.
Difference between Sofa, Couch & Lounge
A sofa and couch are used interchangeably; however, there are a few differences you need to know. A couch is derived from the French word "couche" used to describe a piece of furniture without arms. Couches for relaxing & lying down. But, a sofa is a long, upholstered seat with arms and a backrest.
Some sofas are designed to be converted into a bed also. A lounge is a very large room where people can sit and relax. They are comfortable waiting areas in public places. Lounges can be seen mostly in the hospitality, entertainment & aviation sector.
Steps to Professional Upholstery Cleaning
Here are some time tested upholstery cleaning steps we follow :
A. Initial Inspection
Our cleaning experts will inspect the upholstery fabric to identify the type of fibre used for the furniture filling.
B. Check for Color Fastness
The fabric dye is tested for colour fastness when treated with a cleaning liquid. Colour fastness is a procedure to determine the fabric's resistance to fading or losing colour
C. Pre Condition Fabric
A pre-conditioner works to loosen the soil and dirt attached to the fabric. It helps is a step before the soil extraction process.
D. Soil Extraction
The suspended soil is then extracted from the upholstery fabric using a vacuum cleaner.
E. Spotting Stains
Stains & Spots that don't respond well to the fabric conditioner is treated with a spot/stain removal solution.
F. Fabric Protector
Fabric protectors help in giving your upholstery fabric a professional clean. Besides removing spots, spills, and stains.
G. Fabric Drying
Using powerful Air dryers hastens the drying process. Helping us with our promise of same-day delivery.
H. Final Inspection & Handover
When the cleaning is complete, we conduct a final inspection. The upholstery is handed over to you only when the cleaning is up to your satisfaction.
Natural & Synthetic Fabrics Adelaide Fibredry Can Work With
Natural Upholstery Fabric
Natural upholstery fabric refers to materials found in nature. They usually are plant fibers or materials derived from animal products. The most commonly used natural fabrics used as upholstery fabric are:
Cotton: Is a natural fibre that is resistant of wear, fading, and pilling. Cotton is susceptible to soil, wrinkling and fire.
Cotton Blend: These materials are sturdy and family friendly fabric when compared to cotton. This however depends on the blended fabric that has been weaved into cotton.
Linen: Linen is best suited for living rooms which soils and wrinkles easily. It cannot withstand heavy wear and tear, however they resist pilling and fading well.
Silk: Silk is a delicate fabric suitable for formal living rooms. This fabric adds a silky smooth texture to upholstery, but will need the help of a professional cleaner if soiled.
Vinyl: Vinyl fabric requires less care and are more affordable than leather. Vinyl is ideal for living and dining rooms, but its quality determines its durability.
Wool: Wool is always sturdy and durable. It offers good resistance to piling, fading, wrinkling and soiling. However, wool is blended with synthetic fibre and is easy to spot and clean.
Acetate: Is a synthetic fibre developed to imitate silk. Acetate can withstand mildew, pilling and shrinking. But, it does not offer good resistance to soiling. Acetate easily wears, wrinkles, and fades. Besides, it is not suitable for tough everyday use.
Acrylic: This is also a synthetic fibre developed to imitate wool. It easily resists wear, wrinkling, soiling and fading. High quality acrylics pill significantly less.
Microfibre: Is made of polyester and is a popular upholstery fabric known for its velvet like texture. It is durable, water resistant, stains and fades less. It is great to furnish high-use living areas.
Nylon: Nylon does not readily soil and wrinkle if blended with other stronger fabrics. Nylon is resilient when in a blend, it helps to eliminate the crushing of napped fabrics like velvet.
Olefin: Olefin is a good choice for furniture that has to withstand heavy wear and tear. It is resistant to stains, mildew, abrasion, and sunlight. Besides, it can be used for both the interiors and the exteriors.
Polyester: Polyester is rarely used in upholstery, but if blended with other fibers it can resist wrinkling, crushing of napped fabrics and reduce fading.
Rayon: It was developed as an alternative to silk, linen, and cotton. Rayon is durable but it does wrinkle. The latest high quality rayon fabric can be added to family-friendly upholstery fabric.
Commercial Leather Cleaning in Adelaide, St Peters, SA
Leather is one of the most durable, low-maintenance surfaces you can have as part of your living spaces. It is a great material for furniture as it is easy to care for and adds the much needed luxurious styling your living space needs. But not all leather furniture is created equal. Good quality leather is tough, good to look and durable. Real leather always smells like leather.
Types of Leather Upholstery
Leather is broadly classified into two types protected and unprotected leather.
Unprotected Leather – This leather is made of unfinished leather. It has a soft, luxurious feel. Unprotected leather is dyed with aniline dye with no surface pigment added for colour. It has little or no protective coating which explains why it is perhaps not dirt resistant.
Protected Leather – Most leather furniture is made with protected or finished leather. Protected leather is durable, stain-resistance and uniform in appearance than pure aniline unprotected leather. It is durable due to a protective pigment coating that is rendered to it.
Taking Care of Your Leather Upholstery
Leather always needs that special treatment for it to last for years. Using homemade quick fix solutions like mayonnaise or vinegar is a strictly out of the question. You will need the right cleaning materials to keep your leather upholstery durable and long lasting. Here are a few cleaning materials one would need to perform professional leather upholstery cleaning.
A vacuum cleaner with a brush attachment.
Distilled water.
Mild, neutral-pH no detergent liquid soap, or leather cleaner designed for furniture upholstery.
Soft white microfiber cloths.
Tarp or drop cloth.
Commercial leather conditioner.
Steps Taken To Clean Leather Upholstery
The steps you can take while cleaning protected leathers are as follows. It's always prudent to start by cleaning spots that are inconspicuous and cannot be easily seen.
Start by removing dirt by vacuuming the furniture using a brush attachment.
Next add some mild non detergent soap to distilled water to create a cleaning solution.
Moisten the microfibre cloth with the cleaning solution.
Test an inconspicuous spot with the moistened microfibre cloth to ensure there is no discoloration when the leather is treated with the cleaning solution.
Thoroughly wipe the furniture with the cleaning solution, working from the top to bottom.
Dampen another cloth with distilled water and wipe the furniture clean of dirt and cleaning solution.
Dry clean the leather surface with a clean towel.
If you want your leather upholstery to be soft and supple, you can apply a commercial leather conditioner. This will help the leather to maintain its natural oils, besides a conditioner prevents leather from drying and cracking easily.
Emergency Mattress Cleaning in Adelaide, St Peters, SA
A mattress is a fabric case filled with resilient materials like cotton, foam, rubber or in an arrangement of coiled springs that can be used as a bed. Here are the surprising benefits of sleeping on a firm mattress. Investing in a quality mattress is a good investment.
Mattresses accumulate a lot of dust mites, dead skin and a whole lot more. Regularly cleaning your mattress helps extend the lifespan of your bed and keeps you safe from allergies. Adelaide Fibredry has the expertise and experience to help with regular mattress cleaning. Cleaning requires time, patience and the right tools to give your mattress the much needed refurbishment it needs. It is equally important that you clean your mattress on a regular basis.
Here are the benefits of using mattresses at home.
Supports Your Spine & Helps Eliminate Pain – Your spine gets the most comfort while sleeping on a firm mattress. It supports the natural curves of your spine to help relieve back pain.
Less Motion Transfer – A firm mattress provides the right support by reducing toss and turn while speaking. This reduced motion, helps you get a restful sleep.
Uninterrupted Sleep – You get to enjoy 8 hours of uninterrupted sleep. Sleep helps the body rejuvenate and repair itself while reactivating the body's hormones. This is critical to maintaining good health.
Uniform Weight Distribution – Your body weight is equally distributed while sleeping on a mattress, which helps align your muscles and joints. You will rise up with vigour and vitality the next day.
Steps Adelaide Fibredry Takes For Professional Mattress Cleaning
Here are some of the steps Adelaide Fibredry cleaning personnel will take to give clean and refurbish your mattress
A. Wash the Bedding
The first step would completely strip the bed and wash the sheets, pillowcases and blankets. It's a good practice to wash the bed sheets weekly to keep your mattress clean.
B. Assess the Damage
Routinely checking how dirty your mattress and if stains are present is the key. We will check closely for signs of damage like stains, discoloration, wear & tear, and bad odor. This will indicate what action needs to be taken to rectify the damages.
C. Keeping the Right Supplies Handy
Adelaide's Fibredry will have the right supplies at hand to help rectify any damaged found during the inspection. Some common cleaning supplies our personnel will carry include cold water, baking soda, towels for cleaning; bleach free unscented laundry detergent, and enzyme cleaner.
D. Vacuum Thoroughly
Applying the laundry detergent and enzyme cleaner with water on the dirty areas of the mattress is the next step. Vacuum cleaning with an upholstery attachment helps clean the entire surface of the mattress. The sides of the mattress are also cleaned to remove dust and stretch the fabric to remove dirt from the seams. Baking soda can also be used to eliminate hard to remove dirt from the mattress's upholstery.
E. Spot Clean for Stains
The steps needed to clean stains are as follows:
A small amount of cleaning solution is added to a clean cloth.
Blot the stained area gently with a cloth.
Soak cold water on a different clean cloth.
Gently blot the stained area with the water-soaked cloth.
Repeat if necessary, until the stain is removed.
F. Flip and Repeat
The mattress is flipped over to give the same treatment done previously. If the mattress is not flappable, the underside can still be cleaned. It is important to remember that memory foam mattresses are not designed to get wet, so it's vital that a minimal amount of cleaning solution is used while cleaning them.
Stain Removal in Adelaide, St Peters, SA
Stains are discoloration that is clearly visible on the surface where it is found. Staining makes materials appear used, degraded and unclean. Staining substances when spilled over a surface get trapped in the fibers, pores, indentations of the surface causing discoloration.
Various laundry techniques are used to remove or reduce existing stains.
The best way to remove stains is to deal with them as soon as possible.
Lesser the time a stain remains on a surface, the easier it is to remove.
Pre treating it with a stain remover is an easy work around to remove pesky stains.
Launder the fabric according to the fabric care instructions provided by the manufacturer to get rid of stains much faster.
10 Effective Stain Removal Solution Adelaide Fibredry Uses
Adelaide Fibredry has the expertise to deal with stains on different surfaces. We specialize in using the right stain removal products that can remove stubborn fabric stains including grease, paint and rust. As a best practice, a stain removal practice is applied to an inconspicuous part of the fabric before using the stain removal product on the entire surface or fabric. Here are 10 effective stain removal products we use effectively to remove the hard to remove stains.
Chlorine Bleach and Colour Safe Bleach
Diluted household bleach is an effective stain remover for clothing and linen. However, it's always wise to check the clothing labels for directions on the use of bleach. Bleaches are safe if they are properly diluted. It can be applied to fabrics like cotton, linen, rayon, nylon and polyester. As a precaution, only color-safe bleach is used on fabric that isn't white.
Colour Remover
Colour removal products are used in situations when a colour runs into a nearby lighter color on the same garment or transfers to other fabric in the laundry. They are used to lift dye stains on clothes without damaging the product. It's always prudent to remove the transfer stains before drying or ironing since heat will set the colour of the fabric.
Dry Cleaning Fluid or Petroleum-Base Pretreatment Solvent
Petroleum based solvents are used to remove stains caused by grease, gasoline or other petroleum products. These solvents are available as sticks, gels, squeeze bottles, pump sprays, and aerosol sprays. Dry cleaning fluids are used to treat stains from ballpoint ink, candle wax, crayons, eye makeup, lipstick and tar. Dry cleaning fluids are highly flammable and are handled with care by our stain removal experts.
Mild Dishwashing Detergent
Dishwashing liquid (not dishwasher liquid) is used for washing stained fabrics by hand. These liquids can break up grease and separate it from fabric. It is an effective product to loosen food stains. Dishwashing liquid can be mixed with glycerin and water to create a general stain-removing mixture.
Non Flammable (Non Sudsing) Ammonia
Non flammable ammonia is used for cleaning glass doors and windows. It works great for stains on surfaces that have odours coming from urine or perspiration. Diluting ammonia with an equal amount of water can help remove fatty or greasy stains from fabric. Ammonia should never be used on garments containing latex as ammonia can dissolve it. Ammonia is sparingly by our experts as it can turn toxic when combined with substances like bleach.
Paint Remover
Latex based spot removers are used to remove water based latex paint. For oil based paints a paint thinner is used, besides petroleum based solvents are used as a pretreatment before laundering.
Petroleum Jelly
Rubbing petroleum jelly is used to remove water based glues or adhesives stuck to the fabric. Petroleum jelly can be used for removing ink stains. The jelly forms a barrier around the ink stain while it is being treated. It helps to avoid the spreading of the stain to the adjoining fabric. Lipstick stains can also be effectively removed using petroleum jelly.
Prewash Spot Removers
Prewash spot removers are used to remove protein based stains like blood. These products are available as an aerosol, spray, stick, liquid, gel, foam, wipe, and powder. Prewash removers are convenient and are used for immediate stain treatment to remove protein based stains immediately
Rust Removers
Rust is one of the most difficult stains to treat. Rust removing solutions contain oxalic or hydrofluoric acid which is poisonous. It is because they suspend the iron oxide particle in water making it toxic. Our stain experts exercise great discretion while treating rust stains by using the proper safety equipment like goggles and gloves.
White Vinegar
Common white vinegar is a versatile solution for stains in the laundry. It can be used to treat collar rings, cough syrup, salt stains and urine stains on mattresses. Our stain experts know how to prepare vinegar based stain removal liquids on the go. They know how to mix vinegar with other common substances like baking soda and detergent to create customized cleaning solutions immediately.
Affordable Carpet, Mattress Cleaning & Stain Removal Service in Adelaide, St Peters, SA
Adelaide Fibredry has equipped its cleaners with the best training and the latest cleaning equipment to service the dirtiest surfaces. Our cleaners will be professional & polite in their communication with you. We will be at your service, on short notice, to give your hard surfaces the attention it needs.
Are you in need of urgent stain removal, carpet, mattress & leather cleaning services? Please, give us a call on 0411 557 501 or email us at afibrdry@iprimus.com.au if you are in Adelaide. For getting in touch with us in Eyre you can call us on 0407 531 262 or email us at info@eyrefibredry.com.au to get immediate assistance. Besides, you can fill out our contact form on our website to get your entire upholstery, mattress, leather cleaning service needs to be addressed immediately. We will try our best to offer same day restoration services at a competitive price that matches your budget.