We here at Adelaide Fibredry don't mind doing things a little bit differently.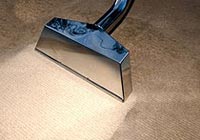 For our carpet cleaning, that means offering three levels of service:
standard
deluxe and
premium.
Everyone has different needs, circumstances and budgets and our levels demonstrate this.  After all, it's no good paying for the things you don't need.  Just like it's no good not being able to get the extras you want!
Cheers,
Stewart